Didn't get round to doing this last year. Going to give the bumper a going over along with the under tray, bolts, etc. A lot of the bolts were corroded up when I tried removing some of the inner arch lining last year when I was doing my side skirts so I knew I'd be replacing some parts. I got the front bumper off eventually (no small task I warn you), and sure enough there are some bits corroded up behind there. A few bolts around the edge of the bumper and inner wheel arch needed drilling out. One of the supporting brackets was corroded through in some places. A bit disappointing to see on a car this age and only 40K miles but I think its more of a design thing than anything else. The area is open to the elements and these silly u clips and flimsy brackets are used that snap as soon as they start sticking a bit.
As for the bumper, there's some stone chips on the front face around the grill area and some scrapes along the bottom. I'm going to be re-spraying these parts and blending the paint towards the top half of bumper to help blend the fresh paint to where the bumper meets the bonnet and front tips of the wings. I've got the colour match pretty good but doing it this way ensures no obvious change of tone from bumper to the bonnet.
Anyway, here's some pictures. I dug out my DSLR so the quality is much better than usual. I'll update as I go but most bits aren't coming til later in the week. I might get some spraying done before hand, we'll see.
Here's the bumper. Not in bad shape, the emblems a bit faded and is being replaced.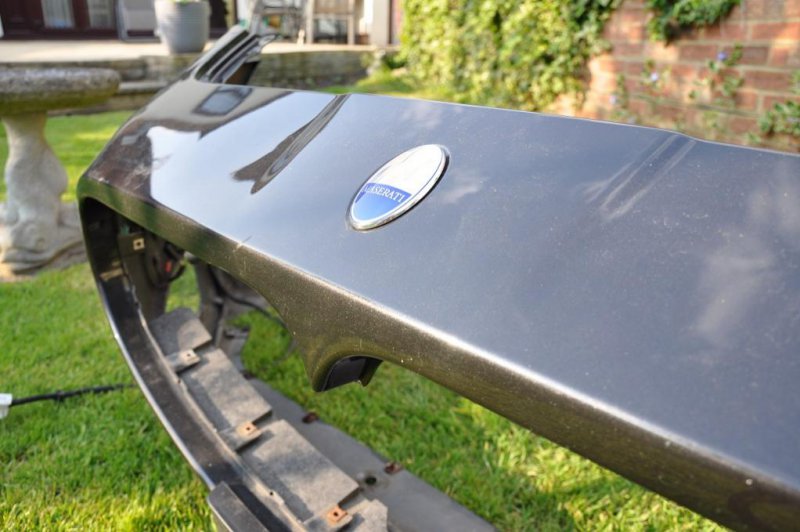 Some lacquer peeling here and around the washer cover and parking sensors.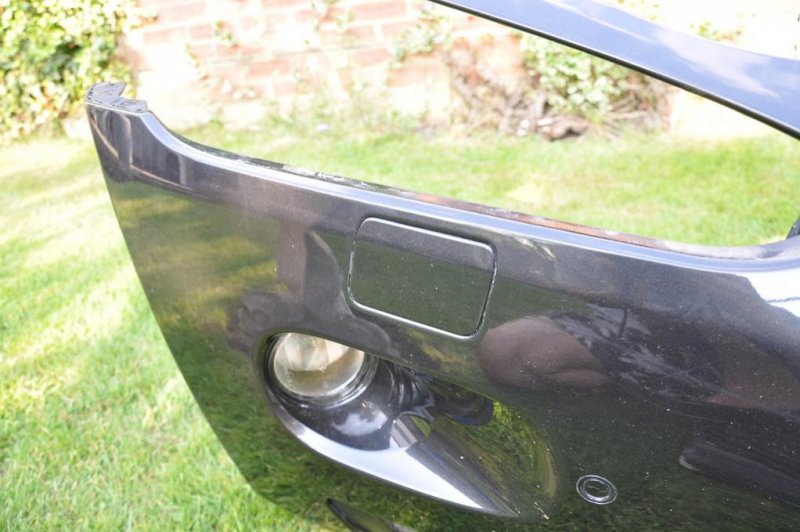 A lot of scratches underneath. I'm not sure if this part is meant to be flat black or body coloured? Hard to tell with this colour. I'll flatten all this and primer it with 2k primer before painting. I'll re-paint those grill pieces black too.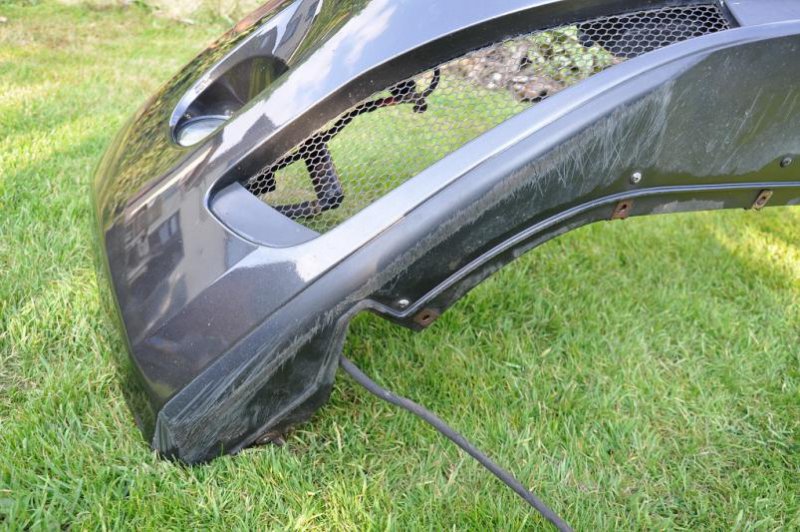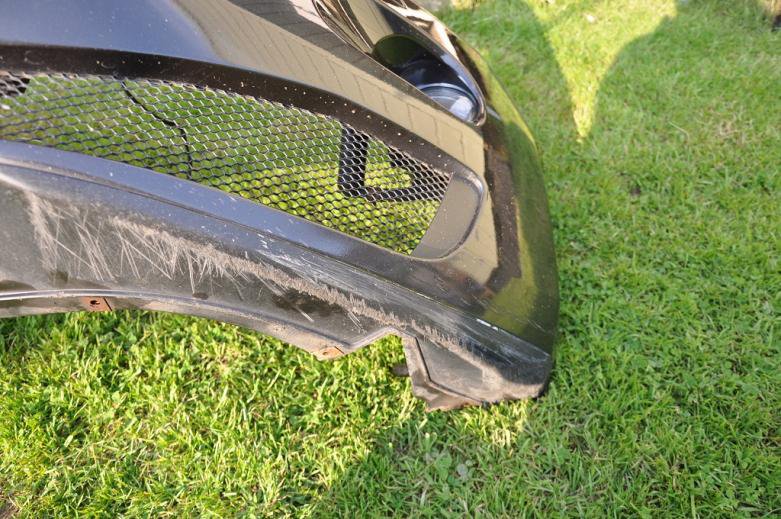 This is something I notice on GTs, a bit of a dip either side of the center top of the bumper where it isn't supported underneath. It looks bad here because I've deliberately angled the light to highlight it. But it is noticable and makes the bumper look obviously plastic rather than part of the car body as it should. I'm going to try and flatten these parts out by bonding a sheet of metal up under there and hopefully I can shape it as though it was a metal body panel, and try to beat those dips out so they flatten up. Then with some flattening of the lacquer before respraying, it should end up smooth and flat. Well see how that goes.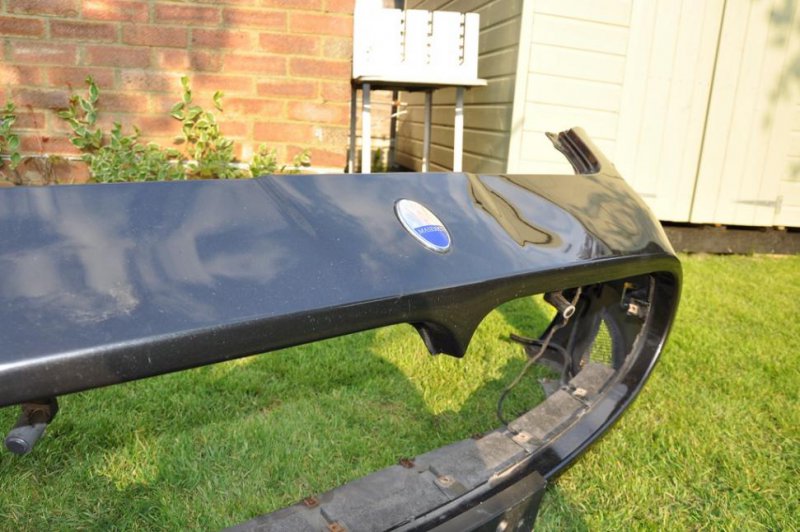 Front end cleaned up, no problems to report there. The rest of the car is filthy. Thats not corrosion along the top near the bonnet latch by the way, thats the reflection of the brick wall.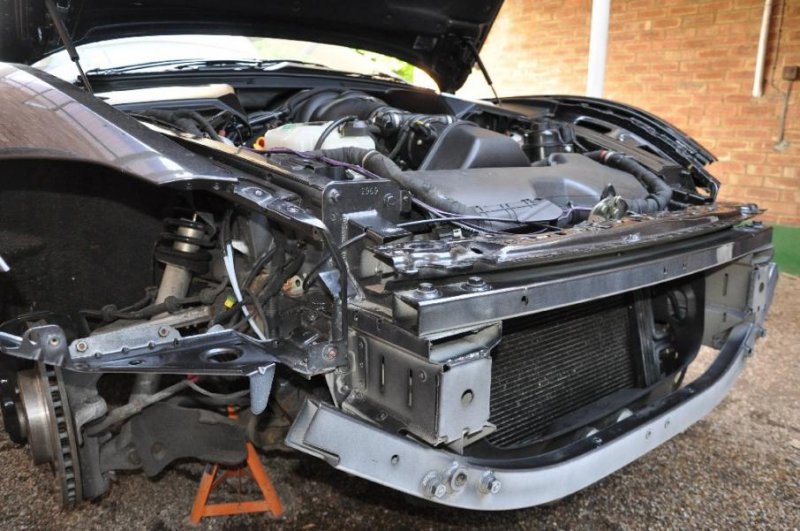 The worst for last. One of these panels is completely rotten on the bottom. I toyed with the idea of making up a piece of metal to replace the bottom half and weld it together, but I bit the bullet and ordered a new one. £100 for that by the way. If it was flatter and less complex in angles I'd probably just make a new one, but its a Maserati after all, I'd prefer to keep it all original. The other one is just surface corrosion. I've already grinded a lot of it off and its currently doused in rust killer. These obviously aren't structural parts they just give something for the inner arch lining and bumper to screw to. I'll be primering and spraying this satin black and I'll make sure all the threads are tapped out and greased so its easily removed in future if need be.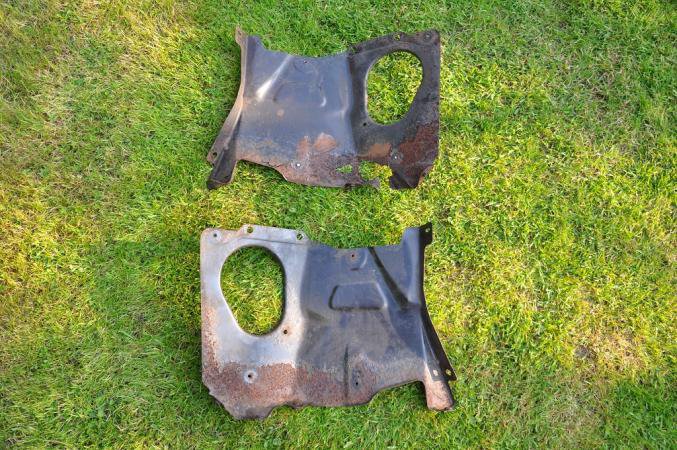 More to come