So here is the how to for Gransport seatback disassembly.
1: Remove seat from car. one bolt at the front and rear of each seat track. Tilt seat back and remove electrical connectors under seat. Fold seat back forward and tilt seat sideways out the door. Depending how strong you feel remove seat from car or call wifey to help like I did.
2: Remove leather upholstery from around seatback. The leather has a plastic welt sewed on to it's edge that is tucked into a channel in the seatback. With a pocket screwdriver, start at the bottom side of seat and get behind the welt and py it out of the chanell, continue all the way around the seatback. There are 4 metal clips attached to the welt at various places around the seat that help hold the welt in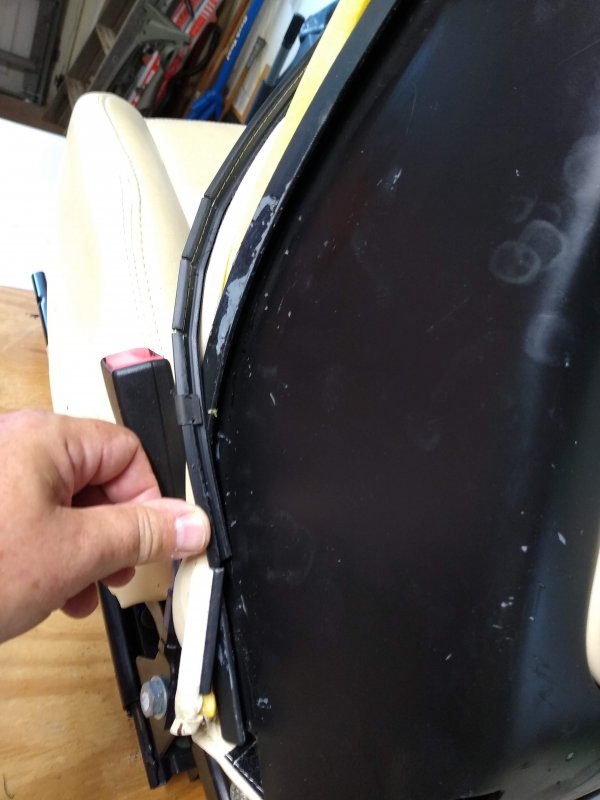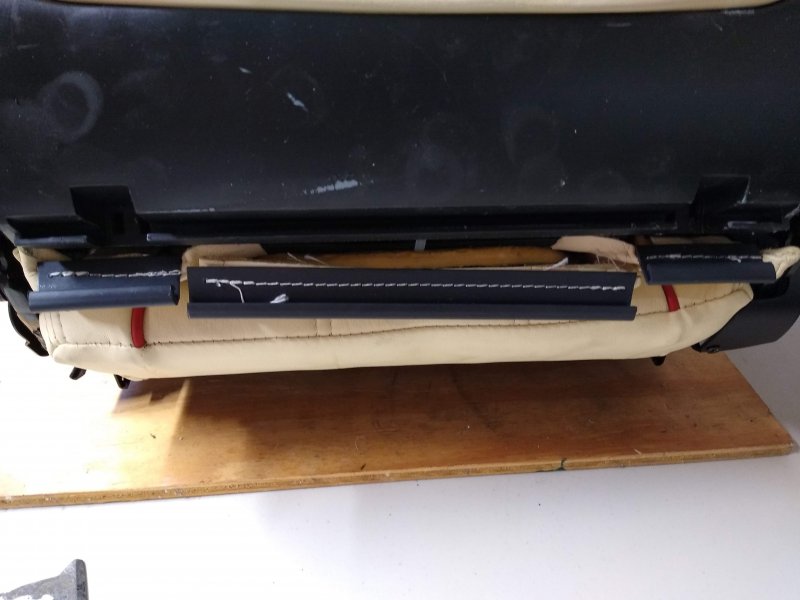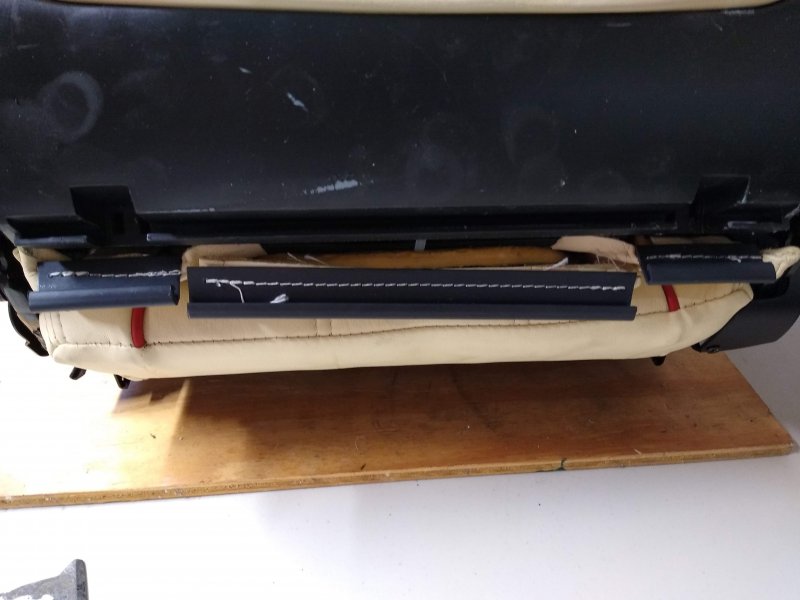 place. Peel the upholstery forward over the foam.
3: Remove the seatfoam from the seatback. The foam is attached to the seatback with very good double sided tape, about 8 pieces. Take your time peeling the foam from seat back or you will tear foam.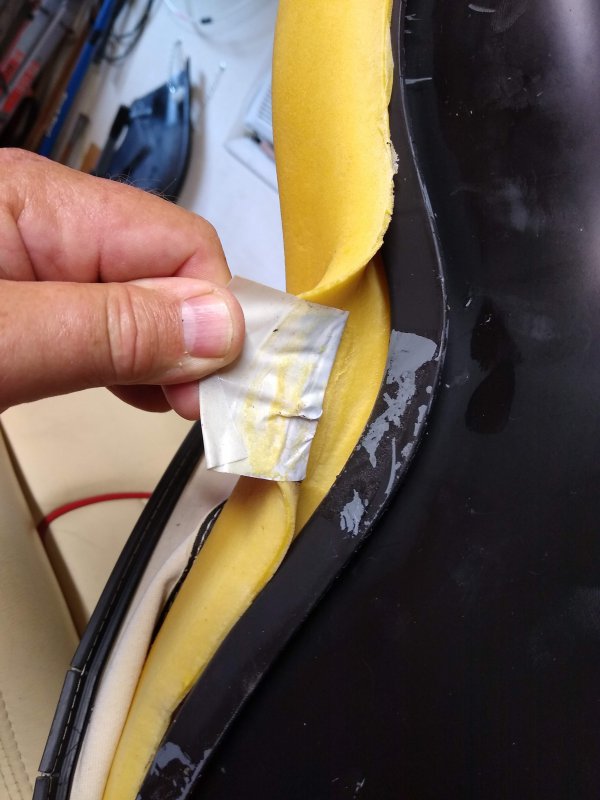 4: Remove screws holding seatback to frame. There are 4 crosshead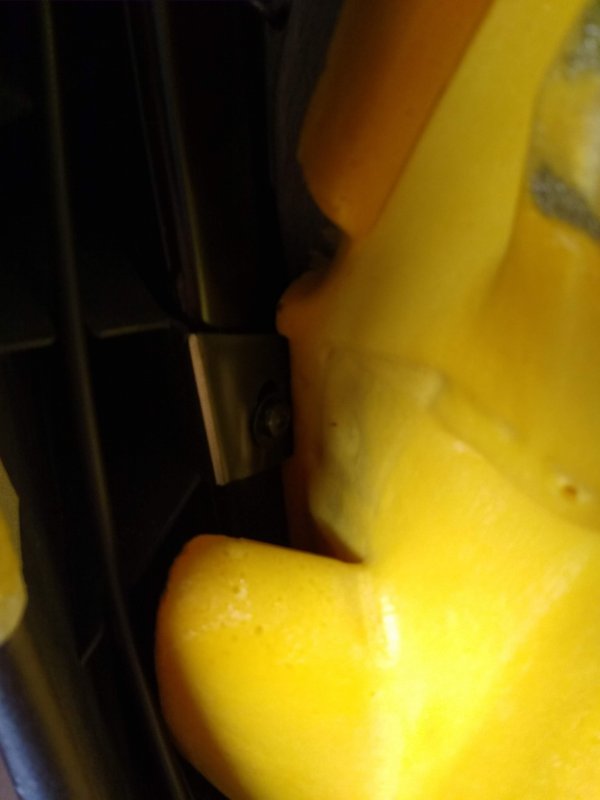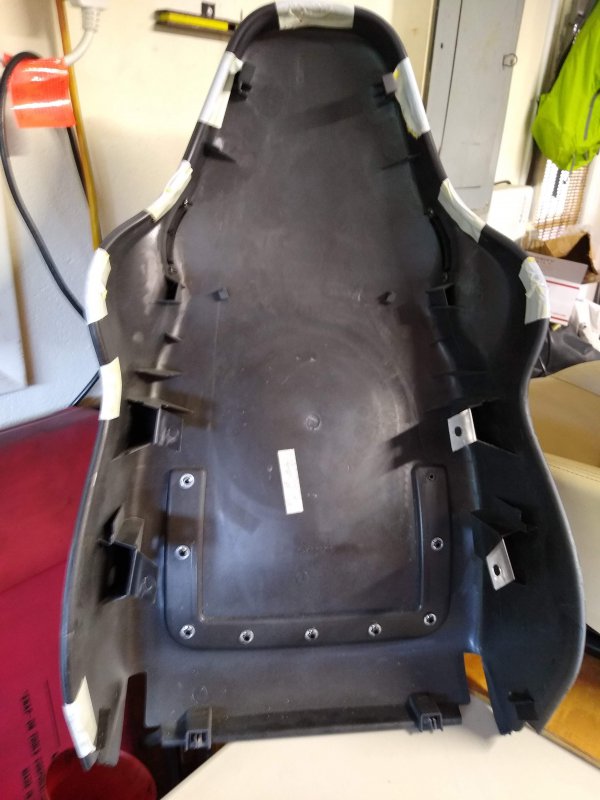 screws, two on each side of seat holding seat back to frame. You have to push the foam out of the way to reach screws.The seatback has 4 flaps that the screw go through(see pic). Need stubby screwdriver to remove screws. Be careful the flaps are flimsy. Once the scr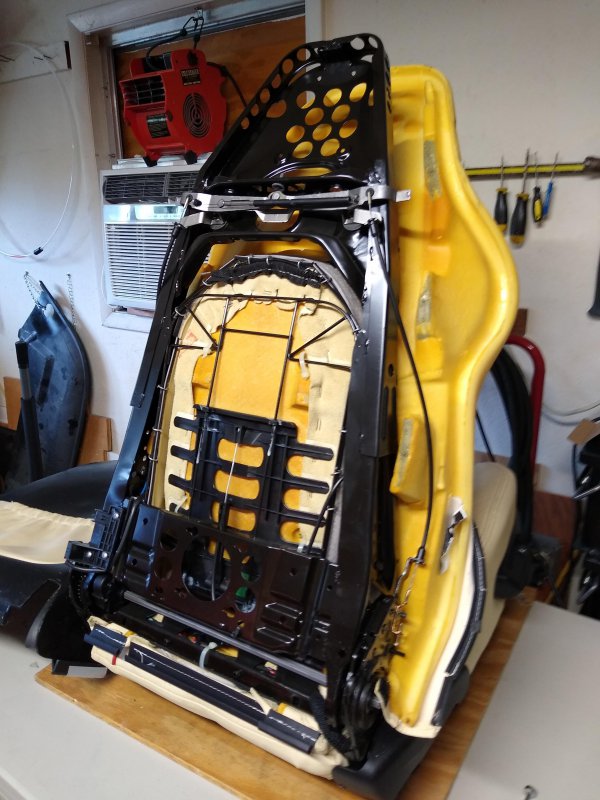 ews are removed, lift the seatback up and off the frame.
If you are going to refinish the seatback you need to remove the map pocket, which are held on by pushon retainers. I broke two of the map pocket posts trying to "unscrew" retainers. Suggest you bend the retainers until they break instead. Good Luck!