How to remove the grille on a Maserati Granturismo (GT and GTS) MY2010 in this example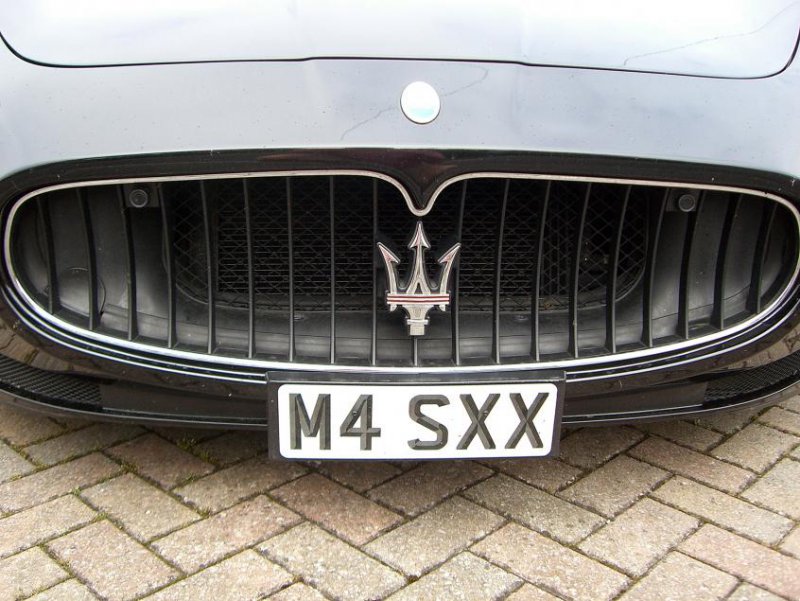 1. There are twelve 6-point star recessed bolts (6 along the top and bottom) holding the grille in place. You need to roll back the rubber surround that sits just inside the grille to access these bolts. Here's the one next to the tow point: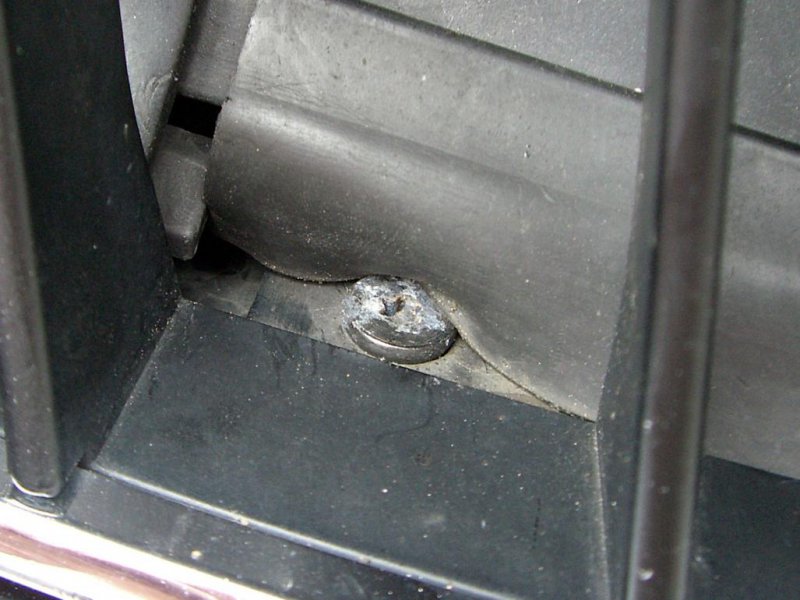 2. I bought a set of 5- and 6-point extra-long screwdriver bits from MachineMart: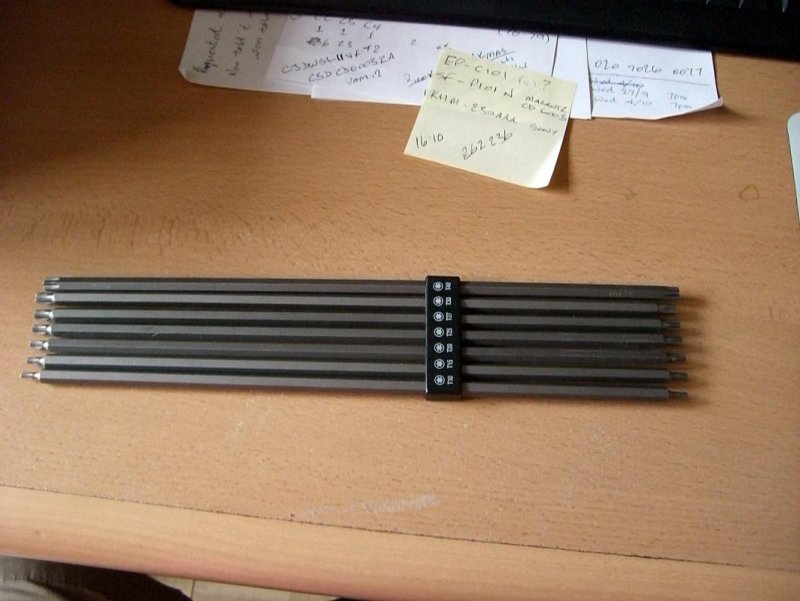 3. At each position around the periphery of the grille, roll back the rubber surround and remove the bolt using the T25 sized 6-point bit: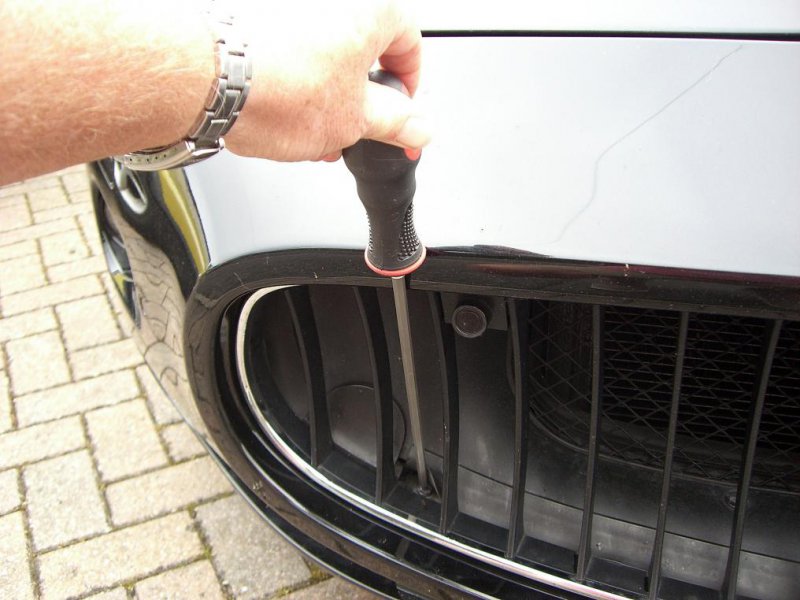 4. Once all 12 bolts are removed the grille pulls out.
5. If you have front parking sensors fitted like mine, then you need to disconnect each connector as you pull the grille forward. If you can't figure out how the connector unlatches, then use a small Philips screwdriver to remove each sensor from behind the grille.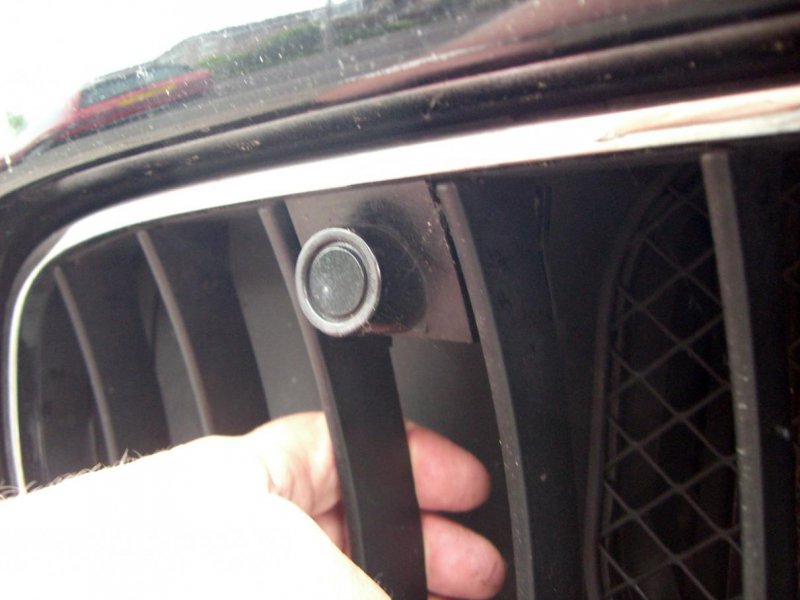 6. Replacement is the reverse process. However, take the opportunity to clean everything up and coat the inside of the 'mouth' with tyre dressing before you reassemble.
7. This is a good way to get to the nut behind the front Maserati emblem which you can now undo with an 8- or 10mm socket before prizing the emblem off the bumper.
regards
Moz