Well our date with the Lancaster "Just Jane" went rather well, quite a few cars turned up, I remember 1 Ferrari, a few Jags amongst modern stuff and a Nissan Qashqai! no other Massers though. Shame she was missing her wingtips! £37 well spent and all in a good cause to try and get her back in the air.
The price included a professional photo to take home (the bottom one), well worth doing if you ever get the opportunity, which I'm sure there will be in the future.
The Lady on the gate said "Ooh 3200?", "Yes it is" I says, " ooh lovely, and you drove all the way here?, Come right in your nerves must be shot".....
P. S. It was bloody boiling!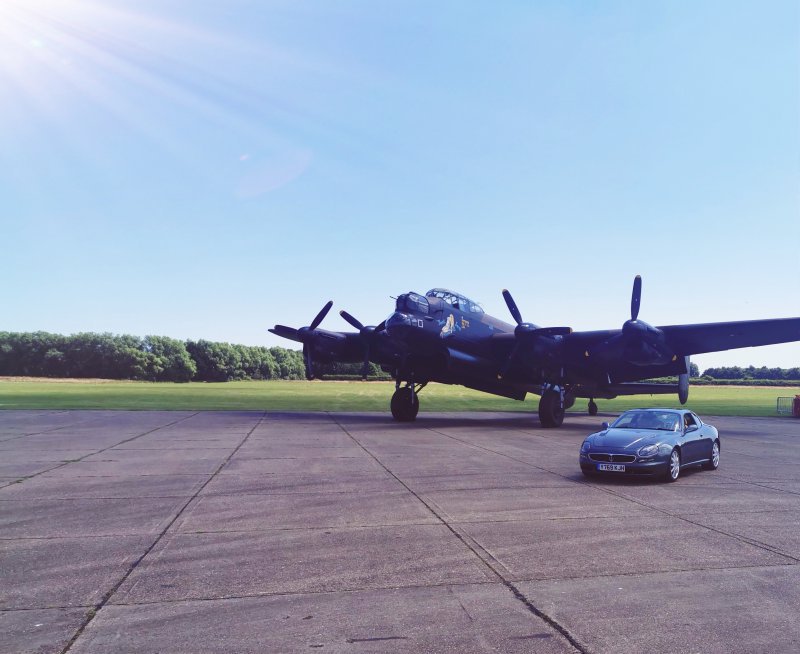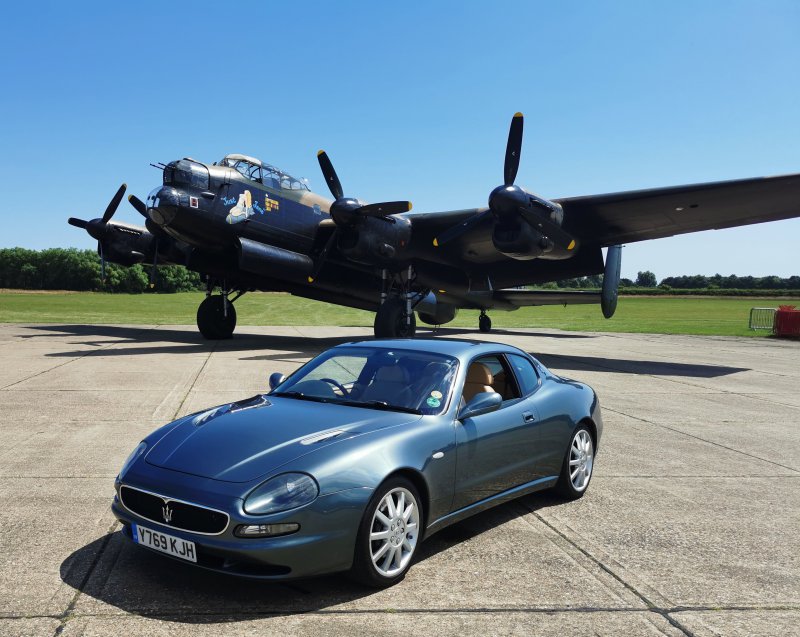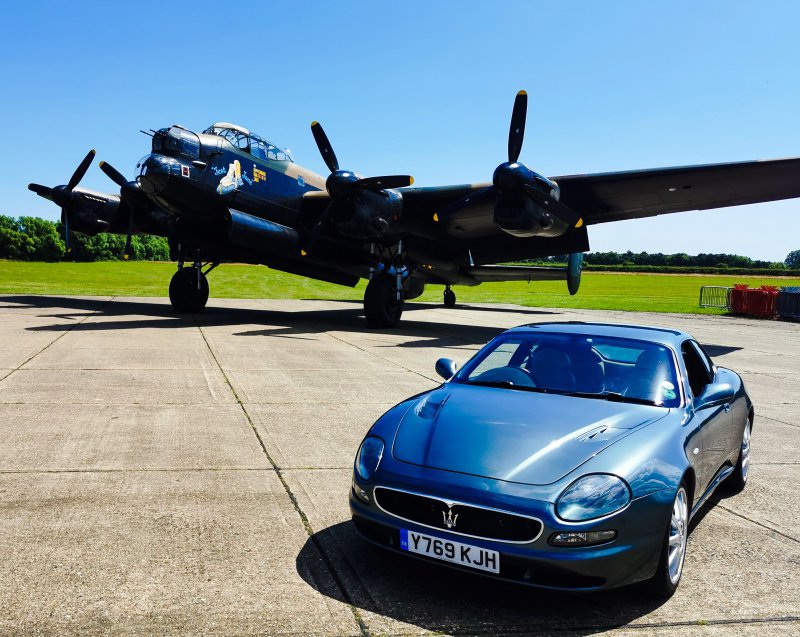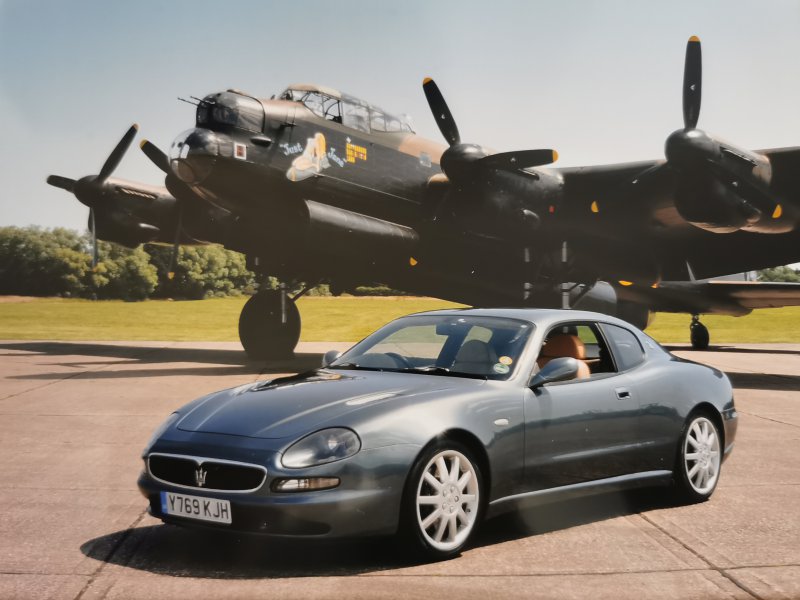 Last edited: