For your viewing pleasure here are some photos from today's Auto Italia in Canberra.
Change of venue meant overall numbers were slightly down, but we had 25 Maserati's present.
Weather also changed overnight from extended summer to downright winter side of autumn.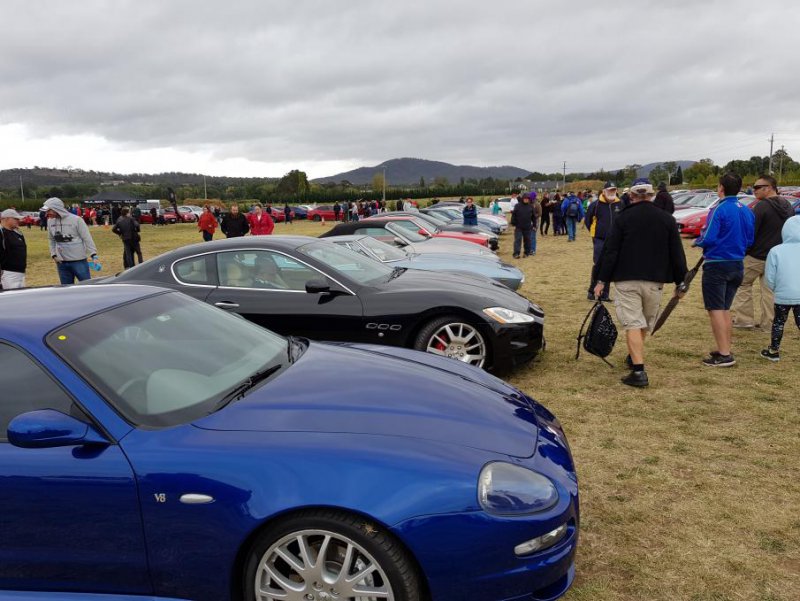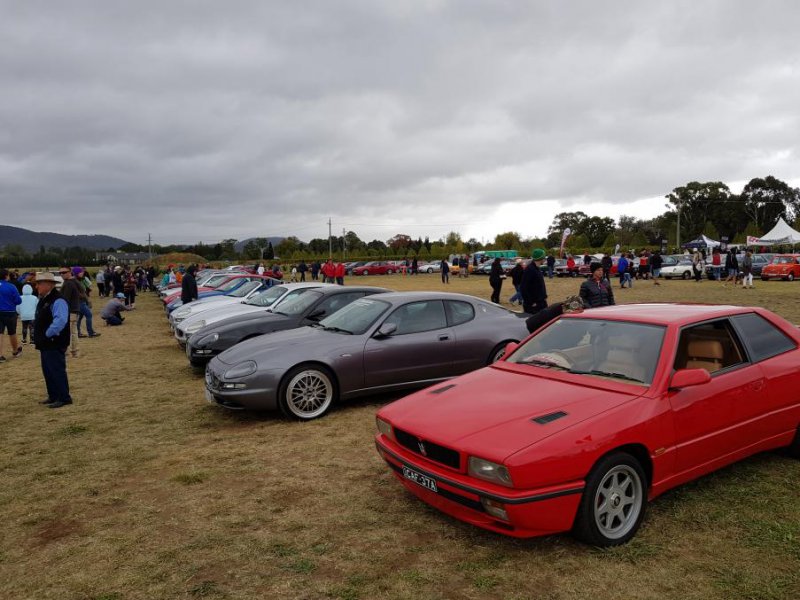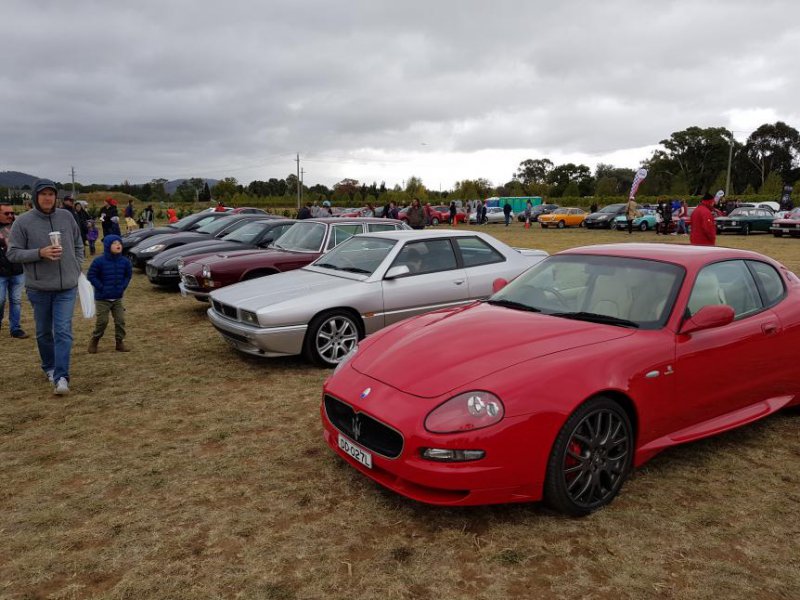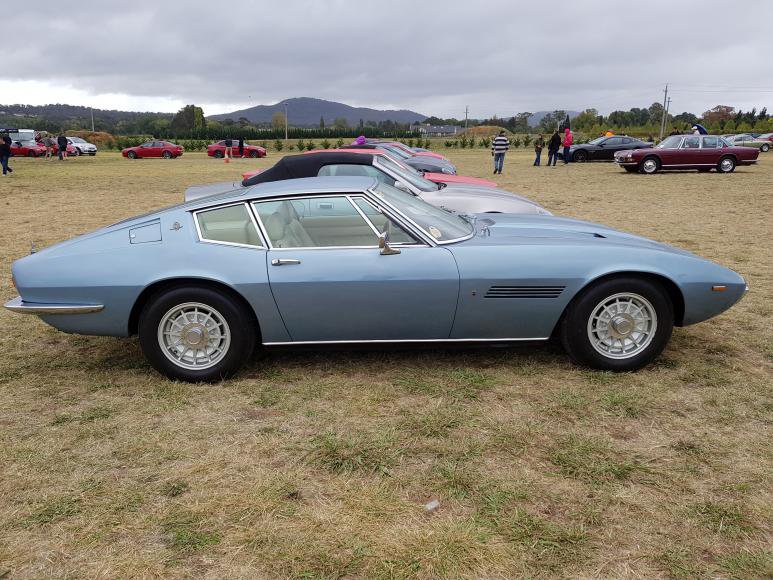 Met some new owners including the Red Gransport pictured, who as the owner of a silver 4200, spotted this red GS as a kangaroo damaged commercial write off with grill, headlight, left guard and door damage. He had it fixed and now has a bargain beautiful car. It has red carpet and with low kilometres I believe it was the one advertised in Melbourne some years ago with a you tube video. He has done very well.
Some of the other cars present -