This is from a very personal level to explain in detail the issues we are seeing with these cars. I'd like to make it also clear that I am in no way pushing our corrosion treatment that we offer, its purely to highlight if you do nothing then cars will start disappearing due to being uneconomical repairs and scrapped, which for me, hurts.
Currently, if you do require a front subframe replacement (p/n: 261715), they are available from the factory as a reasonable £2.2k plus vat and the labour to change them is circa half that amount again.
As we all know with Maserati parts pricing structure, this price will go up as supply dwindles to a point where the subframes are NLA - No Longer Available.
Technically, the official guidance is that you are not to weld a subframe.
So where are the specific issues?
CHASSIS PLATES:
We have all known for years that they have a tendency to rot through here and in some cases, completely fall off. Now, this is basically a cover plate to stop jacking on the front from damaging the pipework that runs beneath. Its is not a structural item and can simply be unbolted, and either restored or replaced cheaply and easily.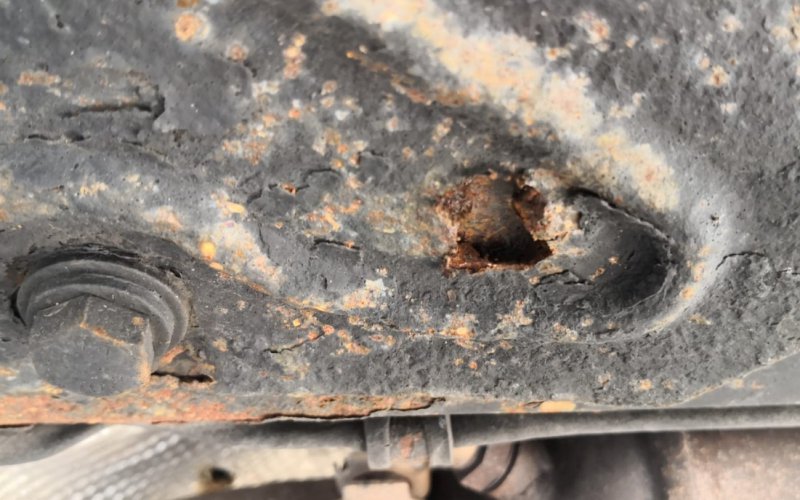 GENERAL SURFACE RUST:
Affecting the basic structure, this can be dealt with in situ by way of wire brush and treatment then undersealing. It requires constant monitoring and simple maintenance.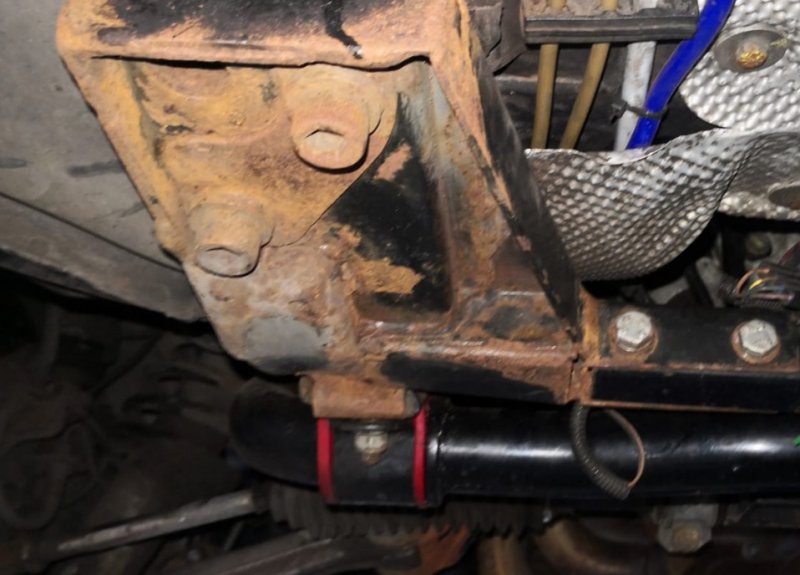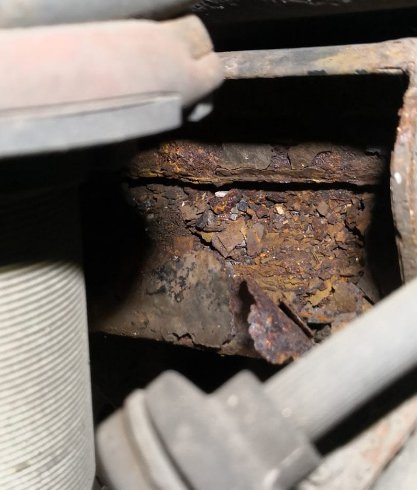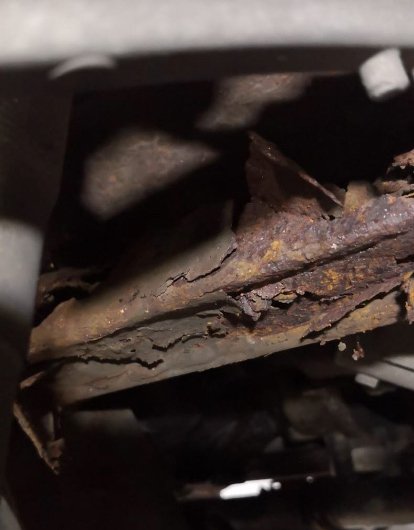 UPPER WISHBONE MOUNTS:
This is the area of concern (along with some of the darker corners of the subframe). Basically, there is a triangular box section that holds water and rusts from the inside out.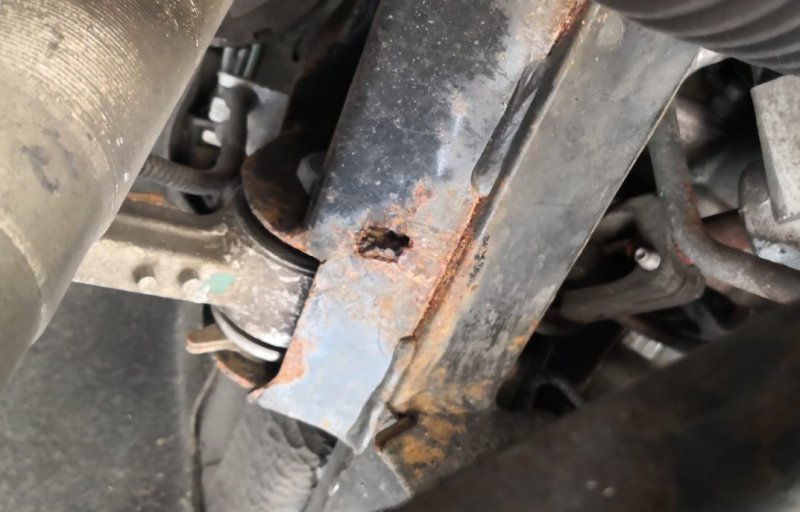 The below is from an 06 QP and the box section was peeled away by hand. This is what holds your upper front wishbone to the car.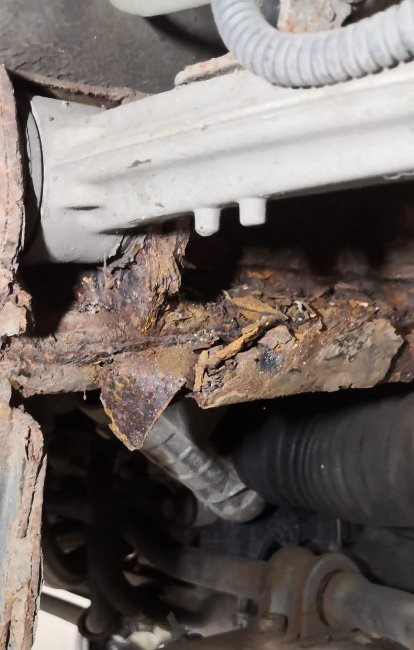 OUR ADVICE:
The hinge point seems to be 10 years old. Currently, 2009/10 cars are showing signs and are quite treatable but if left, over the next 1-5 years this is where the damage is done and major action is required.
Get your car into a recognised Maserati service centre and have them poke around the upper front wishbone box section between the inboard knuckles with a screw driver or other such implement. Regardless of not finding anything, you need to then have the subframe (and the rest of the underbody inc the rear subframe) wire brushed, rust remedied, painted then Waxoyl or other suitable inhibitor applied to the entire underside and have the box sections pumped too.
Costs range from £200-500 to have this done and in our opinion is the single most important job that you should spend your money on.
Our advice is get it done, the earlier the better and even on the newer cars.
If you have any specific question, please post below or contact me via pm or email:
admin@sportsitalia.co.uk
and I will answer.
Last edited: