Hi all,
Managed to get a set of pedals from Dave's parts sale. The accelerator and brake were easy enough. In fact I think it's the best designed sports pedal I've seen especially as there is no drilling required. Cant say the same about the footrest, what an absolute nightmare!! Lots of versions of how to install the footrest with most people opting for Velcro. Ended up putting four holes through the existing rest and then pulling the carpet back to sandwich the carpet between the plate and the supplied nuts and washers.
Read somewhere about there being a metal frame but couldn't see it on my car let alone get to it. Anyway, after a couple of hours of head scratching and a few choice descriptive words... Voila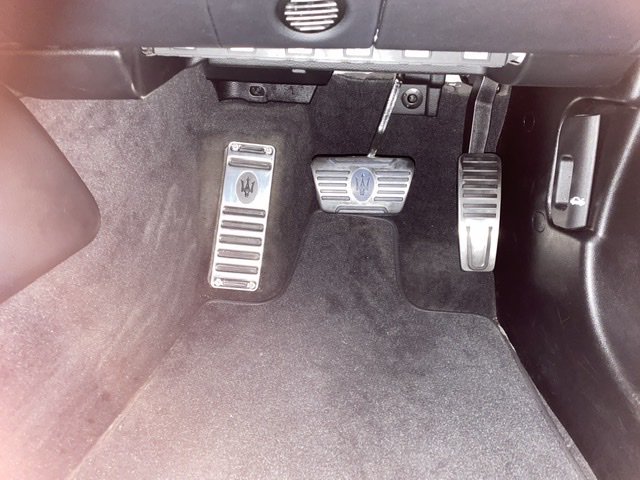 Now for the brakes:
I have identified the discs from eurospares however I would like an uprated pad to go into the 6 and 4 pot calipers. So far I've found the AS Motorsport ones and definitely looking for either ceramic or metallic pads.
I've had performance friction and CL on other cars which have transformed the brakes however I've not found the right pad listed with either of them to date. Any one else able to suggest anything?